Mader Hotel IPTV System
Mader Hotel IPTV System is a total solution for IPTV application in hotel, including IPTV Server, IPTV Gateway, IPTV STB, IPTV System Software, etc.
Hotel IPTV System Diagram: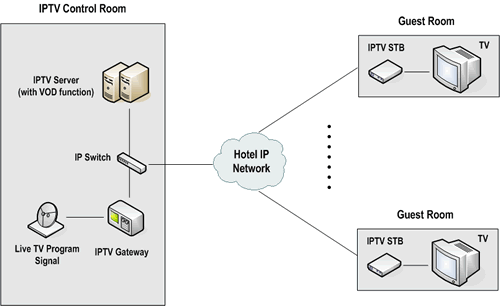 Hotel IPTV System Functions:

Greeting Words
Mader Hotel IPTV System can display greeting words when hotel guests turn on STB. The guest information comes from hotel PMS database automatically.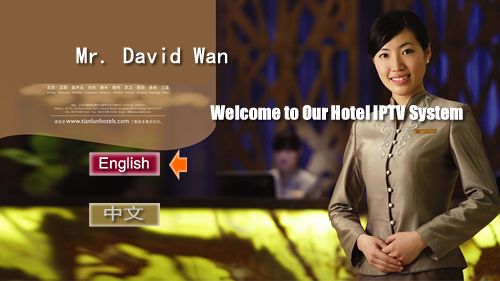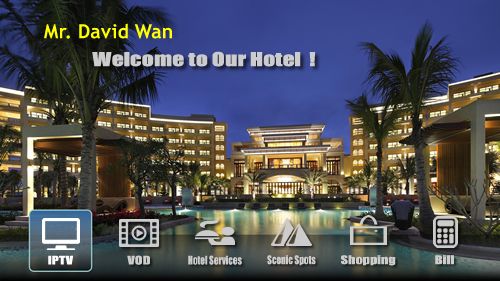 IPTV
VOD
IPTV Gateway

Integrated IPTV Gateway

Portable IPTV Gateway

1U Rack Design IPTV Gateway
IPTV Gateway is an important headend equipment for IPTV system. IPTV Gateway decodes digital signal from the satellite/Cable (IPTV Gateway encodes the signal from HDMI or AV input port), and then transfers digital TS stream over IP network. The features of IPTV Gateway as follow:

Decoding digital signal without signal attenuation


Supports DVB-S/DVB-S2/DVB-C/DVB-T/HDMI/AV video signal input


Supports HD signal


No need coaxial cable network


Modular and flexible IPTV headend solution
IPTV STB

Mader HD IPTV STB is a very important client equipment for IPTV System. It provides many functions such as IPTV Programs, VOD, Cost Bill, WIFI Router etc..

Size: 160mm*110mm*25mm)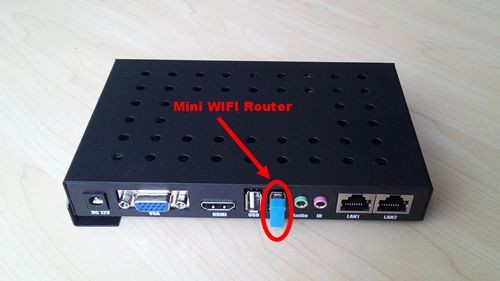 Mini WIFI Router Module

Installation at LCD TV Backside

IR Extended Receiver